That's it, you've decided! Costa Rica will be your next holiday destination. Congratulations, you made the right choice. San José, Guanacaste, Playa Negra beach, words that already make your eyes shine. Come on, take a moment to learn about Costa Rican peculiarities. No worries, nothing binding when everything is well planned. Which season do you prefer, veranito? Transport, currency, accommodation, catering, security, insurance, you will know everything to anticipate and fully enjoy your stay. For a serene organization, here is the travel guide to Costa Rica, it's right here! Pura Vida to you!
Perfect travel guide to Costa Rica : best times of the year
The Seasons in Costa Rica
What trip do you really dream of? Basking and surfing in Playa Negra in Guanacaste or discovering the canopy?
Two great Costa Rican seasons separate the year.
From December to April, tourists favor the dry season who are looking for sun and beach. The days peak at 35° C and the nights at 20° C. In Guanacaste, we talk about the dry season. However, you will find more freshness in the forests (30% of the territory) and the heights. Ideal for surveying the Arenal volcano.
From April to November, it is the wet season, when the vegetation is the most lush. Lovers of tropical forests prefer this green season. Although this season is less popular with the tourists, it is therefore cheaper.. Discover the incredible biodiversity from the suspension bridges of Mongabay and Santa Elena. The opportunity to marvel at a quetzal, perhaps?
In July and August, the rains are not very intense. It is the small summer, the "veranito".
Costa Rican festivals by date
Calendar of festivals in Costa Rica.
👉 March: San José, Earth Hour, the Feast of Oxen Drivers in Escazu.
👉 April: Semana Santa, feast of Juan Santamaria in San Isidro Labrador.
👉 June: Dia del arbol.
👉 July: Puntaneras, feast of the Virgin of the Sea, feast of the annexation of Nicoya in Costa Rica.
👉 August: Feast of the Virgin of Angels or Black Virgin.
👉 September: Independence Day.
👉 October: Carnival of Limon, Dia de la Raza, night of the witches «noche de brujas», in Escazu.
👉 December:
Puntarenas, feast of the Immaculate Conception, fiesta de los Negritos.
Nicoya: fiesta de la Yegüita.
San José: carnival.
Boruca: Diablotins Festival.
All about the holiday season in Costa Rica
Organise transport: from the main journey to daily journeys
International Airports in Costa Rica
The two international airports are:
Juan Santamaria d'Alajuela located in the suburbs of the capital, San José;
Daniel Oduber from Liberia in northern Costa Rica.
Most international airlines offer scheduled flights: Air France, Iberia, KLM, Delta, Copa Airlines, American Airlines, Lufthansa.
You will find daily lines and schedules from Europe and the United States.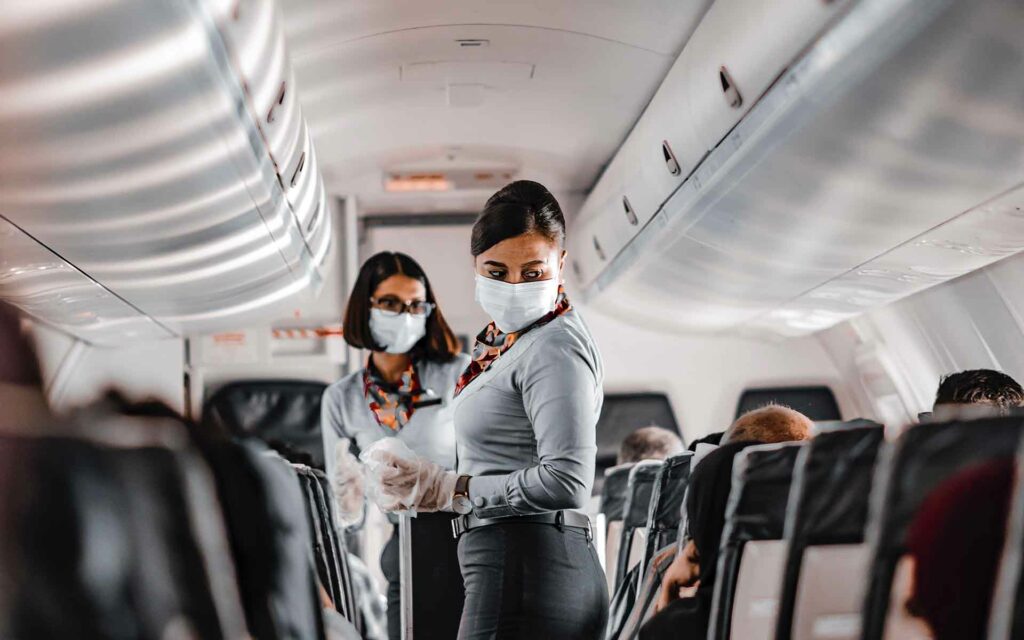 Daily inland journeys
The plane
The companies Sansa and Aerocaribe regularly connect San José to off-centre destinations such as Tamarindo, Playa Tambor, Tortuguero, Corcovado, etc.
Car rental
Renting a car allows you to travel freely, at your own pace. Road routes are correctly marked and traffic is fluid. The car remains the most economical way.
| | | | |
| --- | --- | --- | --- |
| | Small car for 4 persons | Average vehicule 5 persons | Minivan 9 pers |
| From Dec to april | 80 | 85 | 120 to 140 |
| From march to sept | 25 to 30 | 30 | 80 |
| Christmas season | 50 | 65 | 167 |
Plan for:
a credit card valid for at least 6 months in the name of the main driver;
a passport;
a valid driver's license;
a security deposit of approximately USD 1,000 (credit card footprint).
💡 Please know:
the international permit is not mandatory;
most rental agencies prohibit leaving Costa Rica with the rental vehicle.
The bus
The bus has the merit of not being expensive, but the journeys remain long, so it is not very suitable for tourists on holiday for 1 or 2 weeks.
Shuttles offer a faster but more expensive alternative. They connect tourist to places according to fixed schedules. Very convenient to organize.
Your local guide will give you the best information about the most suitable solution. In its packages, YouCome manages all inland transports.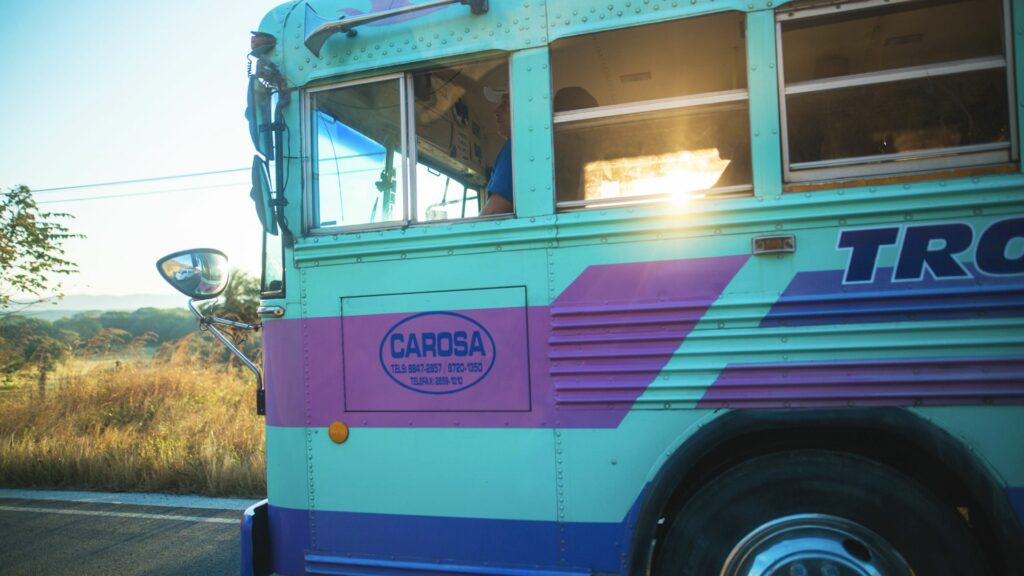 What kind of money? Between colon and dollar
The national currency of Costa Rica is the colon (CRC), dollars are accepted even if the returned currency can be in colon. It is advisable to pay in Costa Rican currency for small purchases, souvenirs, etc.
Most shops, restaurants and accommodations accept credit cards (Visa, Mastercard, American Express).
There are many cash counters and exchange offices.
The VAT is 13%, and the service is 10%. They are, in general, included in the prices displayed, we still recommend checking.
Tipping is still used in Costa Rica, even if it is not mandatory. Its amount is the same as in Europe or the USA.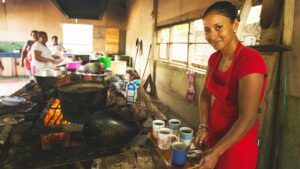 To stay in Costa Rica
Costa Rica is committed to respecting its ecosystem and reforestation. We advise you to choose accommodations consistent with this policy. You will find private lodges and villas, suitable for couples, families or groups of friends, to enjoy nature and comfort.
Internet access is easy in most of the country. Most accommodations (hotels, lodges) and restaurants are equipped with Wifi.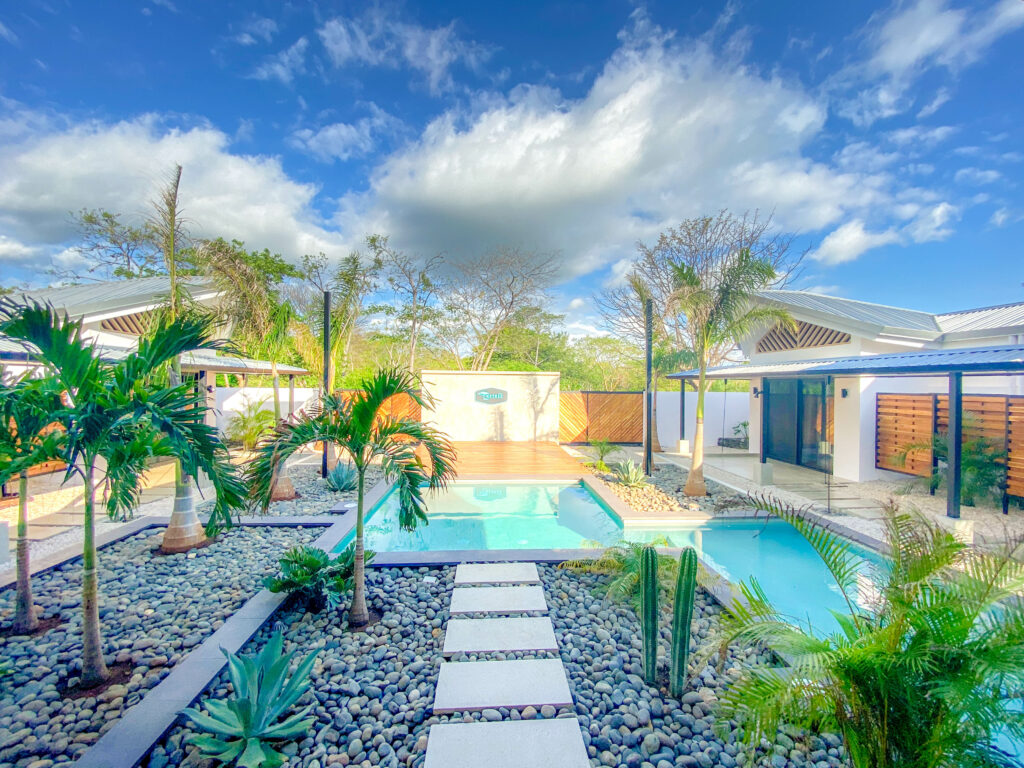 Food: the restoration
Like any tourist country, Costa Rica offers both domestic and foreign menus. You will find an assortment of restaurants. Bakery and shops sell snacks or sandwiches for snacks.
Los Nancites offers traditional meals as well as shows you the addresses for local deals. Do you have a special occasion? An executive chef cooks for you and at home with the menu of your dreams. Perfect for romantic evenings with lovers or parties with friends.
Running water is drinkable in Costa Rica. However, it is recommended to drink bottled water, especially on the Pacific coast (provinces of Nicoya, Guanacaste and Osa).
Security in Costa Rica
The Costa Rican Institute of Tourism deploys a tourist police of 250 agents whose mission is to maintain order and security in the areas most appreciated by holidaymakers.
Costa Rica is one of the safest countries in Latin America.
However, as in any tourist destination, we recommend:
do not leave documents or personal effects in sight in a vehicle;
do not walk around with valuables;
not walking alone at night on a beach or in a public park;
Remain vigilant towards pickpockets including Manuel Antonio, Tamarindo, Tortuguero;
hiking on marked and maintained paths. Entrance fees to national parks and nature reserves are generally payable, but they allow you to enjoy the fauna and flora in complete safety and benefit from well-managed structures. Count from 5 to 30 USD depending on the case.
Administrative formalities to enter Costa Rica
A passport is mandatory and must be valid until the day after your departure from Costa Rica.
For EU nationals, Canada and Switzerland, the visa is only required if you stay more than 90 days.
You must be able to show proof of departure from the territory (return ticket: bus, plane or boat).
If you are transiting through the United States, your passport must be valid for at least 6 months and you must obtain an Electronic Travel Authorization (ESTA) even for a single stopover.
If you hold more than USD 10,000 in currency, cash or securities, you must declare it on entry into the country (see Costa Rican Law No. 8204, Article 35).
Upon arrival at your accommodation, make a copy of your passport stamped with your entry into the territory. Leave your papers safe and walk around with copies only.
Secure travel and travellers
To travel abroad, the following insurances are recommended.
trip cancellation; transport delay;
loss or theft of baggage;
medical expenses abroad (epidemic, pandemic, other), repatriation, access to a doctor by video or telephone;
private life liability abroad.
We recommend that you check the ones you already have (by your bank card or private insurance) and check their deductibles. Please note that medical expenses are generally covered according to your country of residence.
Taking care of your health
Vaccines
As of January 1, 2023, only visitors who have stayed within 14 days in China, Hong Kong, Macau or Taiwan are subject to special requirements to hold
a negative PCR-RT or COVID19 antigen test less than 72 hours prior to entering Costa Rica;
their vaccination regimen (for those over 12 years).
Yellow fever vaccine is mandatory and must be given at least 10 days before travel. You must present the international vaccination certificate.
Nevertheless, universal vaccines such as DTCP, measles, and hepatitis are recommended as well as those against the following diseases:
hepatitis A;
typhoid and rabies for extended stays.
Don't forget to bring your usual medication and the corresponding prescription.
The main treatment facilities in Costa Rica are:
Clinica Biblica – San José – Tel : +506 25 22 10 00
Hospital la Catolica – San José Guadalupe – Tel: +506 22 46 30 00
Hospital Cima – San José – San Rafael – Tel: +506 22 08 10 00
Emergency Department: 911 (police, firemen, ambulances).
Choose the essentials to put in your luggage
Costa Rica offers many activities: swimming, walking, photo safari in Rio Celeste or Rio Fortuna, admiring the endemic animals on the canals of Tortuguero, approaching the howler monkeys, or chatting with the Guaitil Indians or Quitirrisi. Without forgetting to enjoy pura vida! You will understand, the contents of your suitcases depends on your activities.
👉 For scuba diving, plan, mask, snorkel
👉 For the beach: sunscreen, hat, sunglasses.
👉 For hiking: bug repellent, comfortable walking shoes, hat, sunglasses, sunscreen, trekking clothing, windbreaker, lightweight backpack.
Don't forget the camera.
Understand that the weight of baggage impacts the price of plane tickets.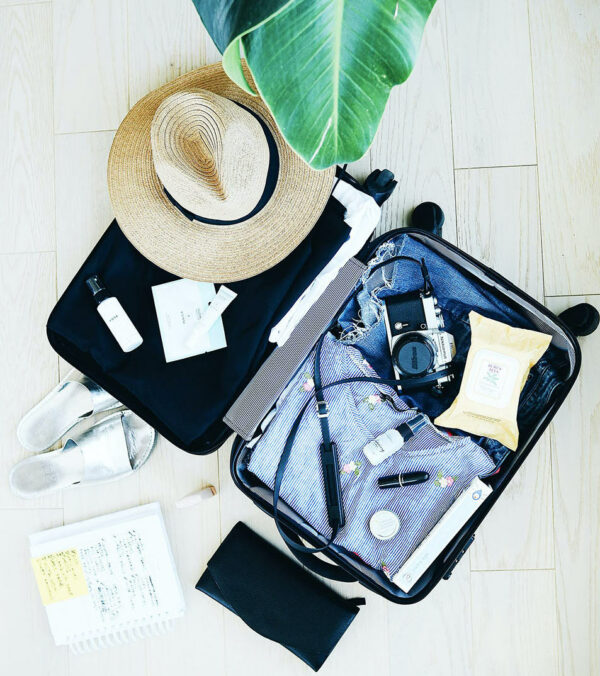 We wish you a pleasant holiday. YouCome is at your disposal to answer your questions and find you the best of stays off the beaten track.